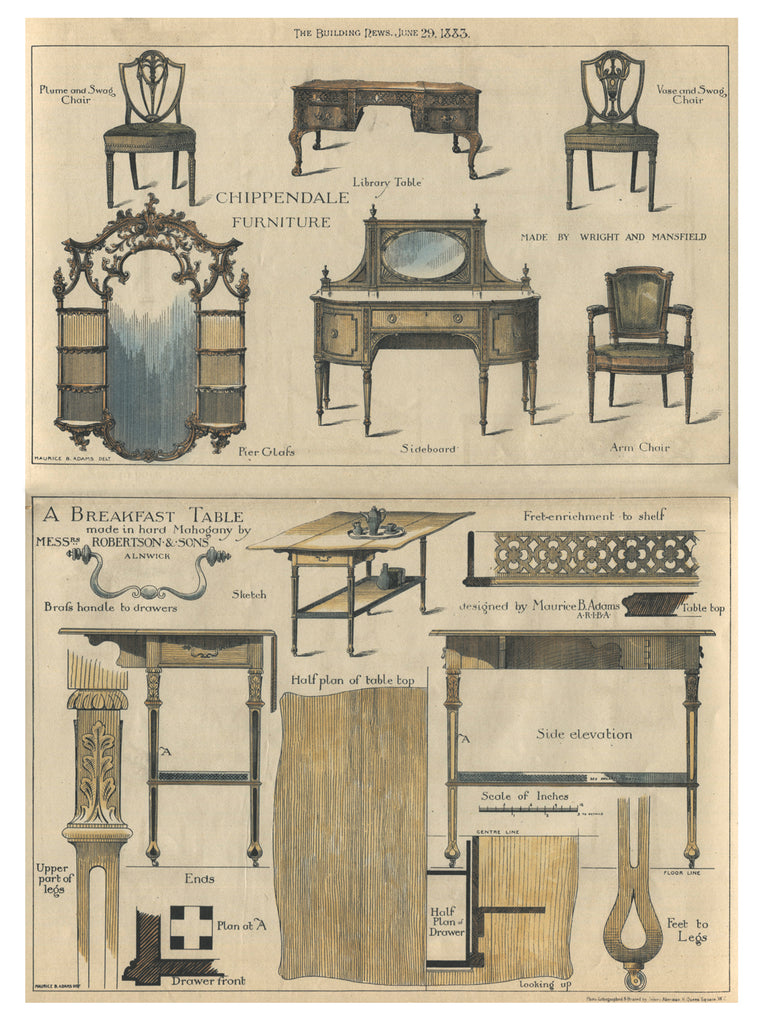 Chippendale Furniture, 1883, Manfield & Wright, Robertson & Sons, Hand Colored, Original, DIGITAL DOWNLOAD
$ 85.00
Chippendale Furniture by Wright and Mansfield and a Breakfast Table made in hard Mahogany by Robertson & Sons, Alnwick, England, UK
Maurice B. Adams, Architect(s). From the American Architect and Building News, June 29, 1883. 

DIGITAL DOWNLOAD This is a high resolution (300 dpi) image of the original, hand colored print.  Download will be available upon purchase.