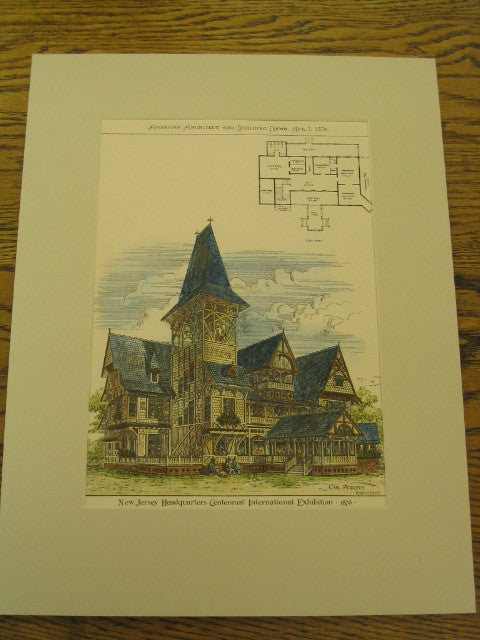 New Jersey Headquarters, Centennial International Exhibition, Philadelphia, PA, 1876, Carl Pfeiffer
$ 69.00
New Jersey Headquarters--Centennial International Exhibition, Philadelphia, Pennsylvania. 
Carl Pfeiffer, architect(s). From the American Architect and Building News, April 1, 1876. 8.5 x 13. VG+.
Has a mat border and foam core backing. LARGE PICTURE. The whole picture measures 11 by 14.5 inches (with border). Finely detailed and beautifully hand-colored. Shrink wrapped.